You can tell a lot about a person from their music. Hit shuffle on your Ipod, MP3 Player, etc. and put the first 10 songs! One rule, no skipping! Tag 10 people and pass it on!
I was tagged by shipofsims and greenplumbboblover !!
Thank you lovelies !!
Kid Ink feat. Chris Brown - Show Me
Nicki MInaj - Right By My Side (feat. Chris Brown)
Nelly Furtado - All Good Things (Come To An End)
Shakira feat. Rihanna - Can't Remember To Forget You
Nelly feat. Fergie - Party People
Katy Perry - Roar
Edward Maya - This Is My Life
Pink feat. Lily Allen - True Love
Cassie - Addiction (feat. French Montana)
Big Sean - Milf (feat. Nicki Minaj)
I will tag people later ;)
3 years in row with my friends !! :D I'm like "ok" !! :D
Harvest Jewel Dream and Hope Nymph Dream

[Natural Cook || Brave - Cat Lover || Childish]

Harvest and Hope are the second (and third) born of Chantilly and Flora. They have been inseparable since the beginning of times. Despite their different personalities, they can't live without one another.

Harvest is the more reserved twin. She loves to cook and watch the cooking channel at home. But Harvest also has a brave side. She loves taking risks, even though you wouldn't expect that from her.

Hope is the outgoing twin. She loves cats and can't wait to have her own place and adopt some stray cats. She's childish and can't wait to have kids of her own. She wants to follow her mother Chantilly's footsteps and become more invested in the art world.

If you want Harvest or Hope to be heir, vote here or on my blog!

(there won't be a double heir if that's what you're thinking ;) )
Team Harvest !! <3
And then he made his move.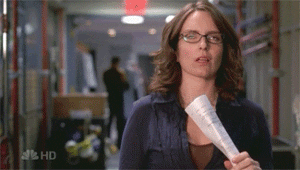 We have our first winner! Nebula is safe from elimination and will be going on a double date with Tiara.
That's my boy hehe :P